Plymouth - Britain's Ocean City
Plymouth, Britain's Ocean City, has seen a lot of investment and renewal in recent years. It is now a lively waterfront city with plenty of things to do and see and a wide range of places to eat.
There are some famous landmarks and historical sites to see around the waterfront. The Barbican's cobbled quayside has many markets, independent shops and restaurants to explore. Some buildings go back to Elizabethan times.
Plymouth Hoe is where Sir Francis Drake played bowls at the time of the Spanish Armada. It has some fantastic views over the water, and Smeaton Tower lighthouse now stands out as a distinctive landmark on the Hoe.
You can also see the Mayflower Steps where the Pilgrim Fathers left Plymouth for North America in 1620.
The National Marine Aquarium, with its deepwater fish tanks, is impressive and well worth a visit.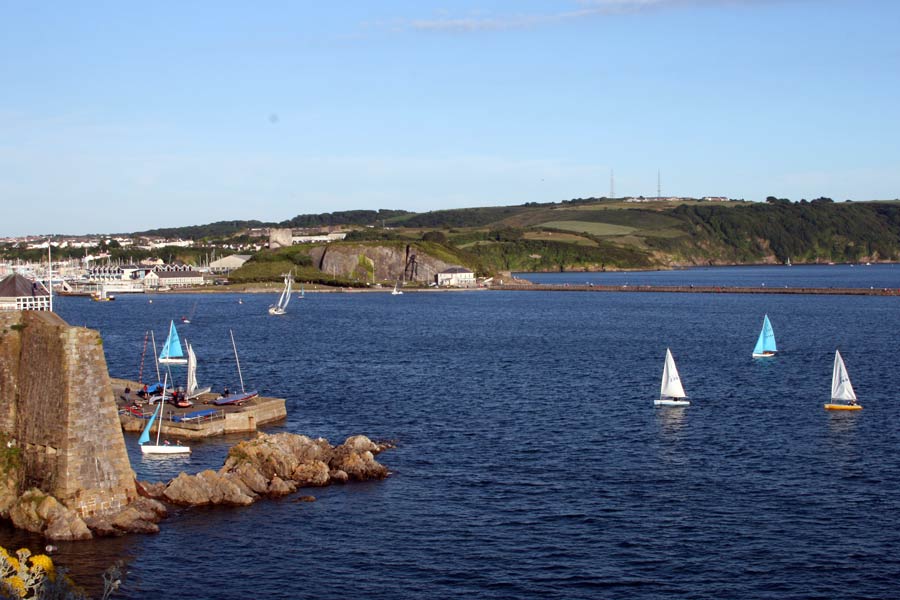 Plymouth Sound has some stunning views of the warships in the Plymouth dockyard and out across to Cornwall. The shipyard remains the largest warship dockyard in Western Europe.
The seafront has many impressive historical buildings including the Royal Citadel fortress, Mountbatten and Royal William Yard. The latter is a popular location with walkways and an extensive range of restaurants and eateries.
There are plenty of boat trips and ferries around the Sound and, if you like to fish, there are plenty of fishing trips available for different ability levels.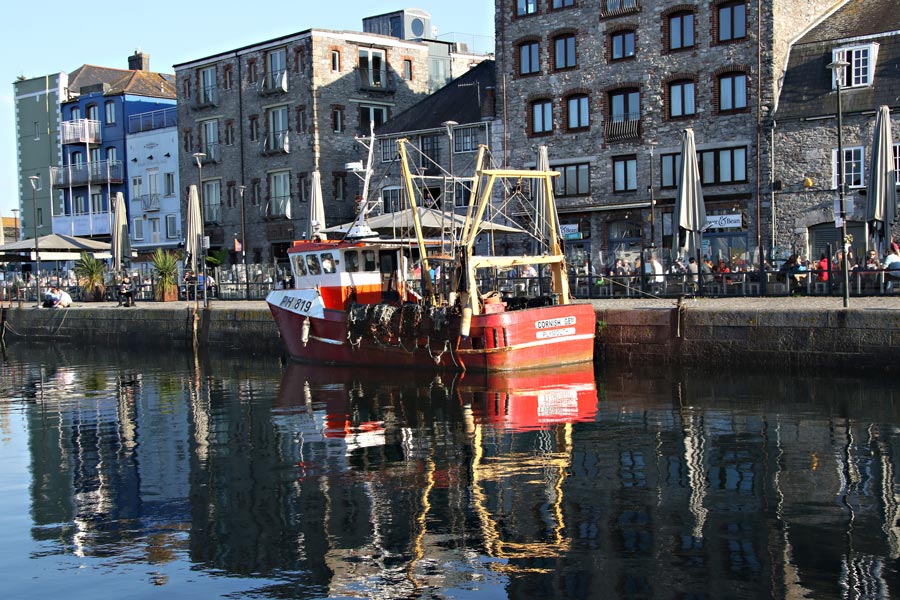 Plymouth is an excellent place to go shopping, having a full range of modern shops along with many local and specialist retailers in the lanes and markets of the old quarter.
There are two significant food events. In June, Flavour Fest is where local traders from Devon and Cornwall come to demonstrate and sell local specialities. The Plymouth Seafood Festival in September takes place in the Barbican and is a 2-day celebration of the fresh fish that abounds in Plymouth, with plenty of street entertainment and music.
More information: –