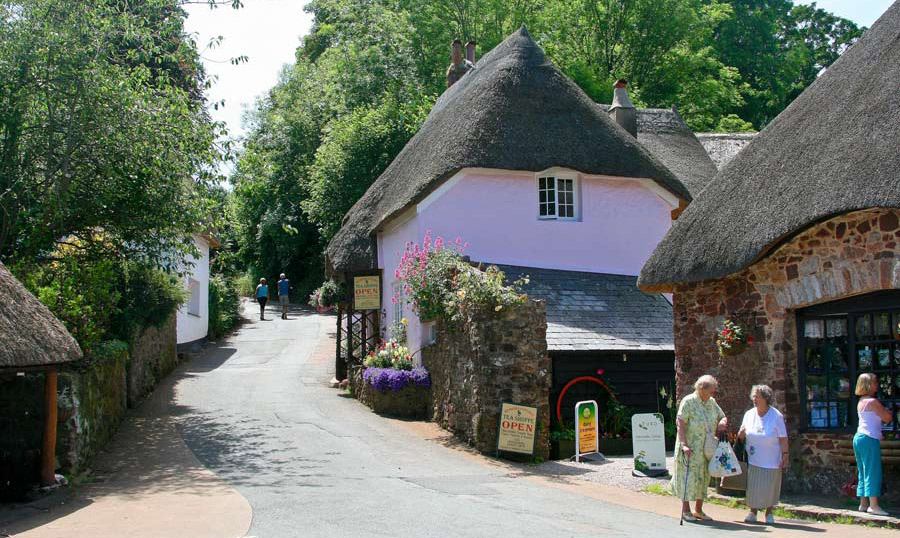 Webland Farm is a great place to explore South Devon and Dartmoor. We are 6 miles from the historic market town of Totnes. The coast is 15 miles away, and Dartmoor National Park provides beautiful views on the park.
South Devon is an area that benefits from one of the mildest climates in the UK. There is a spaciousness that provides an over-riding feeling of peace and calm.
If you like walking, you will love walking in South Devon! The coastal paths have a stunning splendour. In contrast, there is a stark beauty in Dartmoor and relaxing countryside to enjoy across South Devon.
Many of the local towns and villages have heritage trails that highlight the local traditions and history. There are also walking festivals, and the tourist centres provide information on guided or self-guided routes to explore. Details are available on ways suitable for wheelchairs.
Devon is famous for its cream teas, but when it comes to food and drink, there is so much more in Devon. Whether it's a seafood bar on the coast, an old country pub or a fine dining restaurant, there are plenty of choices. Our shortlist of pubs and restaurants gives you a starting list to consider.
South Devon Country Towns
There is a splendid array of country towns to explore in South Devon including Ashburton, Kingsbridge and Totnes. Webland is a good base for you to visit them, close to Totnes and within easy access of the A38 Devon Expressway.
South Devon has over 70 miles of attractive coastline between Plymouth and Torquay. There are beautiful sandy beaches, many tidal inlets and great places for safe bathing or water sports. Salcombe, Dartmouth and Bigbury-on-sea are all great coastal towns to visit.
From Webland you can either head South to visit the coastal areas near Plymouth and Salcombe or drive eastwards towards Dartmouth, Brixham and Torquay.
The South Devon coastline benefits from the mild South Devon climate. It has received many awards for the quality of its water and beaches. In addition to the beaches, the coastal paths along the south Devon coast are superb for walkers with miles of clearly marked pathways and some stunning views.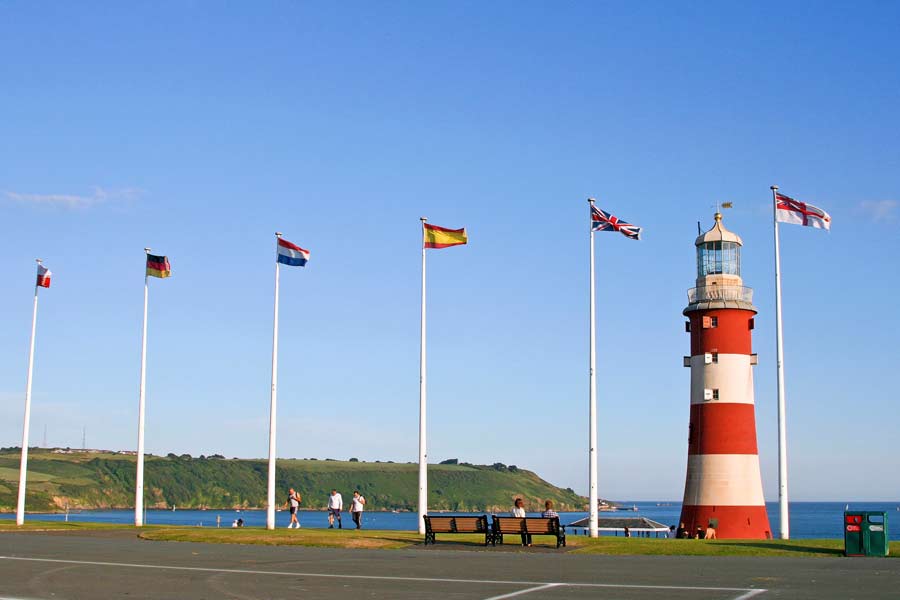 Plymouth has a unique maritime heritage dating back to medieval times. The historic areas of Plymouth Hoe and the Barbican are an excellent place to visit.
From Plymouth Hoe, you have a stunning panoramic view of Drake's Island, the harbour, lighthouse and various seafaring memorials.
The historic Barbican area, with its narrow Elizabethan lanes, is one of the oldest parts of Plymouth. It has been developed with many shops, galleries, pubs and restaurants and attracts many visitors.
Plymouth has a very modern pedestrianised City Centre, with floral displays, water features and the most extensive range of shops in the region. It also has the Theatre Royal for drama and musicals, and Plymouth Pavilions for pop and classical concerts.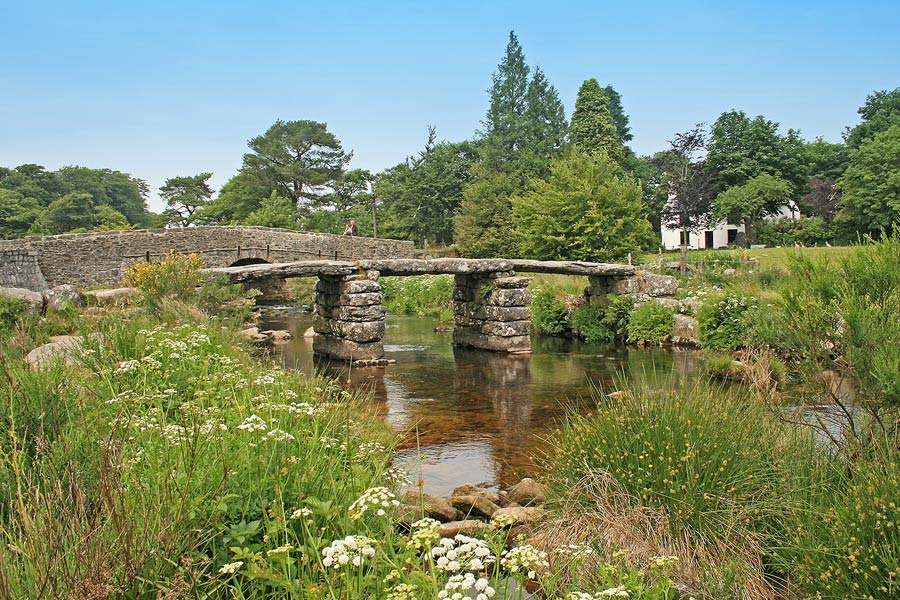 Dartmoor National Park is a beautiful place to visit throughout the year, the beauty of its landscape changing with the seasons.
Webland is based just outside the South Eastern edge of the National Park, a couple of miles from the South Brent 'gateway' into the park.
Dartmoor covers 368 square miles. There is something for everyone in Dartmoor. The 'scale' of the scenery is extraordinary. Dartmoor offers great walks for both the casual and experienced walker. Views of woodland valleys, rushing rivers, and striking reservoirs abound.
Dartmoor also attracts cyclists, wildlife lovers, historians, archaeologists and anyone interested in the size and scale of a landscape that is both beautiful and filled with history.
Dartmoor has a wealth of historical remains. 'Clapper' bridges, hut circles and hill forts can be seen across the landscape. The park also has nature and wildlife reserves and, of course, cattle, sheep and the famous Dartmoor ponies roam free across the land.
National Trust Properties in South Devon
South Devon has a wide range of National Trust properties to enjoy with over 20 within easy reach of Webland Farm.
There is a great choice to choose from – country homes, extensive gardens with fabulous views, natural woodlands and glorious coastal views and walks.
There are many other attractions in South Devon that cater to a wide variety of tastes.
You can, for example, step back in time and enjoy the scenic steam railway that goes from Totnes to Buckfastleigh.
Places of interest include Buckfast Abbey and Dartmouth Castle. There are excellent sandy beaches at Bigbury and Blackpool Sands at Dartmouth, as well as Theme Parks for the children to enjoy.
Activities in South Devon
South Devon is a great place to keep active with plenty to do on land and at sea.
There are several beautiful golf courses, the one above having delightful views across Bigbury Bay.
Cycling and Walking are very popular, either in the local lanes and walkways or farther afield in the Devon countryside and Dartmoor.
There are many places to fish, in local rivers and lakes and at the coast. Water sports are also available, and Bigbury is well known for surfing.